Meet the Pro-Staff
Grindstone Angling and Outfitters offers the best pro-staff in south central Ontario for both Guiding and Instruction.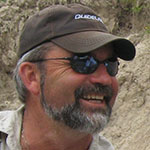 John Valk
Flyfishing Guide & Instructor,Flycasting Instructor
The Owner of Grindstone Angling and Outfitters, John has been fly fishing for more than 40 years and guiding since he opened Grindstone in 1993. He can teach you anything from the beginner levels of casting to advanced stages of double hauling for distance, or the right presentation to fool any wary trout or steelhead. John is a certified Fly-casting instructor with the F.F.F. In 1995, he introduced the first drift boat to the great rivers of Ontario. He spends over 200 days a year on the water and can work any casting situation to produce a positive outcome for his clients or students. John is also a professional licensed guide in British Columbia and Alberta and chases trout and migratory species all over Canada. His experiences in flyfishing have taken him from the great Atlantic salmon rivers of eastern Canada and Iceland to the steelhead rivers in the West or South for the mighty tarpon and bonefish.
John has been a professional guest or guide for numerous flyfishing TV shows including ESPN's Flyfishing Video Magazine, a number of shows for Oakland Outdoors, WFN's Reel Roadtrip and the New Flyfisher Series.
His steelhead knowledge, fly fishing methods and fly patterns have been published in many books in North America, including Best Rivers for Great Lakes Steelhead, Steelhead Dreams, Great Lakes Steelhead, Lake Erie Steelhead Guide and Ontario's Blue Ribbon Flyfishing Guide.
Our pro-staff guides know the local waters spending hundreds of days each year on rivers like the Saugeen and Grand where we fish and are recognized as leading experts in the field. Whether it's floating for steelhead or browns during the early season or matching a masked hatch for a large wary trout, our professional guides can tailor the day to meet your needs. From the novice caster to the seasoned pro, we always strive to make your day in the field the very best our rivers have to offer.
Grindstones pro-staff instructors are FFF certified or are achieving that level of certification by the Federation of Fly Fishers, ensuring the highest level of qualified instruction is available for our clients. Each instructor has met the FFF requirements for enhancing the overall level of instruction in fly casting, including instructor knowledge, casting proficiency, and teaching ability.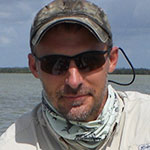 James Sidney
Flyfishing Guide & Instructor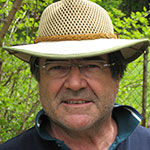 Dave Towers
Shop Technician, Bamboo Rod Specialist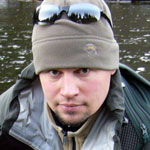 Tom Marchewka
Shop Technician, Flyfishing Guide & Instructor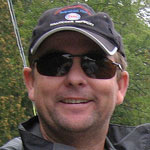 Graham Coombs
Flyfishing Guide & Instructor, Flytying instructor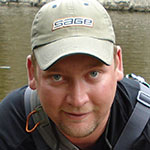 Sean Patterson
Flyfishing Guide & Instructor, Flytying instructor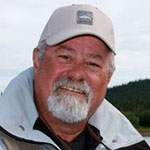 Bill Spicer
Flycasting Instructor, Flyfishing instructor, Flytying instructor, Shop Technician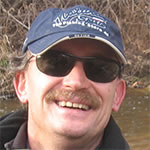 Peter Hagen
Flyfishing Guide & Instructor, Flytying instructor
Pro Staff Hall of Fame
Ted Knott
In Memoriam - Ted had the skills developed from fly casting for a great many years and was very well known among the fly fishers of southern Ontario and the bordering U.S. His classic cane rods are legendary throughout North America's fly fishing community and are owned by leading personalities such as John Gierach and A.K. Best. Ted's experiences included teaching the Mohawk College Introduction to Fly Fishing classes and organizing the Grand River Cane Rod Builders gathering. Ted had fished virtually all over North America and could teach you any casting or other technique needed to catch fish. Ted was also a member of the G. Loomis Prostaff Team. He will be forever missed by our staff and customers.
John Ponsford
In Memoriam - John's forty years of fly fishing and fly tying experience was apparent with a look in the fly cabinet at the shop. Not only did he tie many of the flies for our guides and customers, but many of the patterns were his own creation. These patterns were designed to match the hatch better than the standard patterns. To his credit, the largest trout of each of the past three guiding seasons were caught on John's flies. John had been teaching the introductory courses at the shop since it opened and has a great number of accomplished tiers to his credit. His meticulous attention to detail and patient manner made John an excellent instructor and fly tier, not to mention his fly fishing skills. He will be dearly missed by our staff and customers.